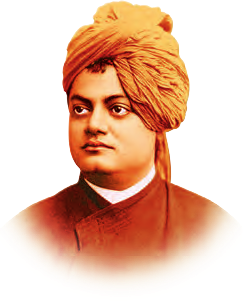 Ramakrishna Mission Vivekananda Educational and Research Institute is a humble attempt at actualizing Swami Vivekananda's vision of education. Established in July 2005 the Deemed University tries to impart 'life-building, man-making, character-making' education by combining the best elements of the contemplative East and the scientific, action-oriented West. Swamiji envisioned an educational system that would be the right blend of the rich cultural and spiritual heritage of ancient India and the predominantly Western values like scientific temper, technological skill, pragmatic outlook, and team work. Department of Sanskrit and Philosophy under School of Indian Heritage strives to instill into youth these values that are the best of the East and the West through its academic programmes and allied activities.
At present following Sanskrit Courses are offered by the department:
Integrated MA in Sanskrit (10-semesters, 3 yrs BA+2 yrs MA ) – separate sections for men and women.
M.Phil. (3 semesters)
PhD (6-10 semesters)
Communicative Sanskrit: An outreach programme of four-months for people of all age groups.
Communicative Sanskrit Course: an outreach programme
Communicative Sanskrit course is a weekend course (of 3 credits) for the benefit of general public in basic written and spoken Sanskrit. The three-tier course consists of the following levels:
1) Preliminary – alphabet, sentence construction, spoken Sanskrit
2) Intermediate – basic grammar, Gita and Upanishad chanting with meaning
3) Advanced – higher grammar, selections from literature, composition
Some of the notable features of the department are as follows
Gurukula system of education adapted to modern conditions
Sanskrit is taught in Sanskrit medium – a unique feature
Character-building, man-making ambiance
Spiritual Heritage classes to impart the rich legacy of ancient India
Computer Science, Natural Language Processing (NLP) and Linguistics classes are held to teach modern skills.
UGC -recommended choice-based credit system
English and Hindi form an integral part of syllabus
Panini's grammar and Advaita- vedānta are special subjects at post graduate and research level
Specialization begins from 3rd year BA onwards
Recital of Gītā, Upaniṣad and traditional vedic chanting (selected portions from all the four vedas) are taught
Karate, Yoga and gym sessions to ensure harmonious physical and mental growth
magazines, journals and publications by the department to encourage writing and creative skills
Coaching sessions for UGC NET-JRF examination
An exclusive women's wing
From the academic year 2016 an exclusive women's wing, named Maitreyi group, has been started for a small number of girl students. Classes for this women's' wing are separately held.
Departmental Library
Department has its own library, in addition to the Central library, for the convenience & special needs of the research students and faculty.
Placements
Students easily qualify for UGC-NET and get placed in various universities and colleges as Asst. Professors through the West Bengal College Service Commission and Public Service Commission.
Financial Assistance to students
In order to promote Sanskrit and Indian Heritage, and also to provide education for the meritorious but economically weaker section, most of the programmes in Sanskrit Studies offered in the department are almost free of cost. All the Programmes in Sanskrit Studies are fully residential as they are started with the objective of providing the traditional Indian Gurukula system of education (adapted to modern conditions). Integrated MA Course is almost free for nearly all the students, and other programmes like M.Phil and PhD are largely subsidized.
Support the cause of preserving Indian Heritage and disseminating the knowledge treasures in Sanskrit:
RKMVERI is NOT an aided Institution, though Govt. gives some non recurring grants. So the department needs the support of philanthropic organizations, well-wishers and the public. The department invites contributions from well-wishers and admirers of Sanskrit and Indian Heritage. Click here for how you can contribute.
Download the Flyer / Brochure of the department