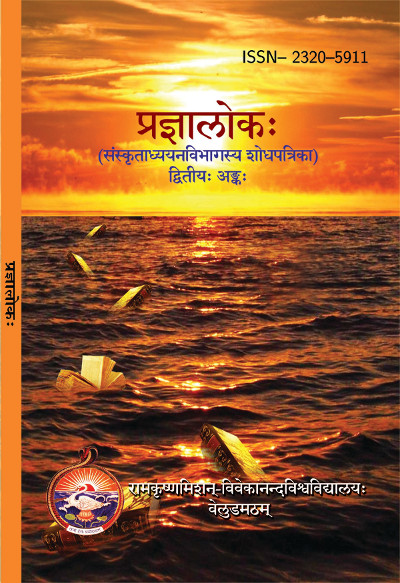 Prajñāloka (ISSN 2320 5911) is a yearly bi-lingual peer reviewed research journal edited by the faculty members of the department containing research articles.
You are requested to send your article to the editor over email () by 30 November for the issue of the year. Please note that the articles will be peer reviewed. Authors are requested to follow the directions while preparing their article.
Authors need to submit a declaration form along with their their article. Click here to download the declaration form.
Read or download the past issues of Prajñāloka
Click here to read 5th issue (2017)
Click here to read 4th issue (2016)
Click here to read 3rd issue (2015) – 2nd Part
Click here to read 3rd issue (2015) – 1st Part
Click here to read 2nd issue (2014)